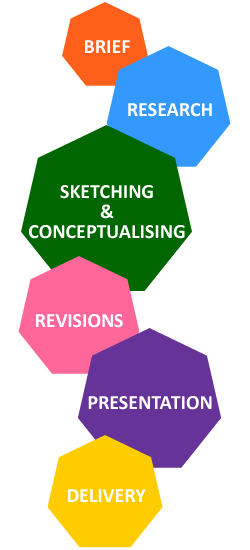 Logo Design Process
Understanding your business is a key part of our process. We will tailor our designs to meet your business's unique needs. Knowing you have full control of your project, without having to shoulder the entire design strategy burden, will give you peace of mind.
Your company's logo describes who you are, what you do, how you do it, and where you're going. The logo is the natural extension of a brand, and it can be a deciding factor for many potential customers. Your logo gets a tremendous amount of exposure and represents what your company is all about. A good logo is one of the quickest and easiest ways to communicate your brand identity.
Our design process includes a thorough creative assessment with experienced artists and knowledgeable graphic designers. Your design will evoke the emotional response you desire to attract the right customers for your business.
We offer logo design, business card design, and a corporate identity package to create your unique brand.